First photos from San Francisco
It all started with this plane. United Airlines. All the rumors I'd heard about their service was true. They are just not good people. Also, if you're tall like me and want to get an emergency exit seat so you can stretch out, get an isle seat. Window Exit seats are worse than normal seats.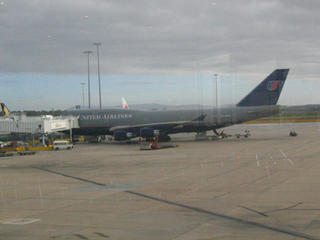 I was anxious and nervous of the unknown!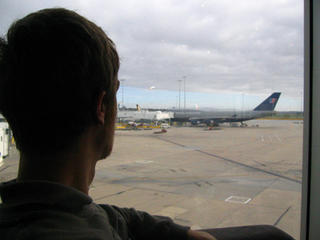 Laura was happy to be getting rid of me!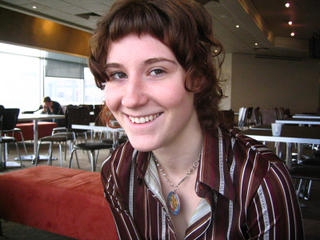 Eyes were getting redder.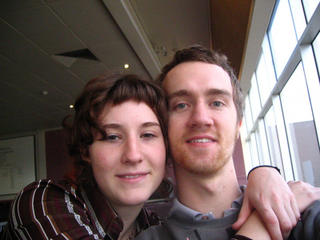 I was glowing with anticipation... (they have photoshop at this hostel for some bizarre reason)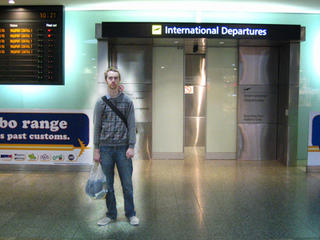 The obligatory out the plane window shot: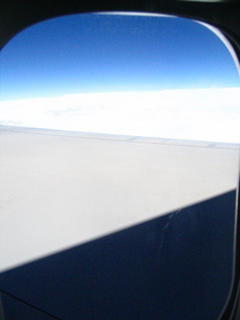 I found this instruction on the plane's wing most helpful.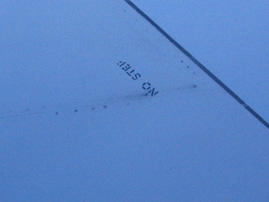 One of the many Taqueria shops in this town. I think this was on my first night here. This one's in the Mission area on Valencia st but they are scattered throughout the city.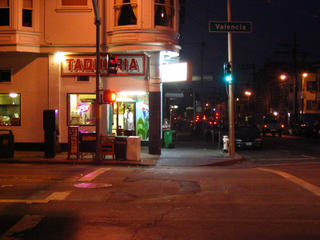 The view from my hotel looking towards Mission st from Valencia (where my hotel was). Most days seem to start like this and then around 11-12 the fog dissipates and leaves you with really nice weather. If you drive not all that far from San Francisco where you are not protected by the surrounding hills, it's stinking stinking hot. I guess that's what it will be like in New York. I've been spoiled with good weather here.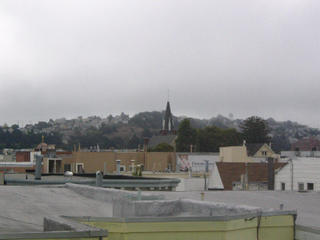 One of the many many colourful murals around the Mission area. They are all throughout the city.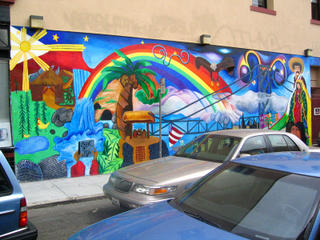 This is Valencia St where I stayed in my first hotel. Most of the houses look like this:
I spent some time in the supermarket and found some pretty funny stuff but then the scared security gard got me to talk to two of the managers and they were paranoid of me getting the secrets to the way they lay out food or something.
And that's it for now. Gotta get outside and enjoy another of my few days here. This place is awesome!